V Burger
A fast food brand with contemporary values
In the mature and saturated fast food market, the need for plant-based solutions is stronger than ever.

Goal
50 restaurants in 5 years
A group of Calgary entrepreneurs returned from California with an idea sparked by a decadent plant-based burger consumed on vacation. They needed a brand for a new plant-based fast food joint that was young, fun, and modern—yet serious enough to fit into every food court, strip mall, and downtown culinary district. The vision was, and still is, 50 restaurants in the first five years.

Challenge
bring the burger joint back from extinction
Today's QSR had lost its lustre. Often associated with negative perceptions around food quality—a far cry from the romantic past of the 50's and 60's, where youth would gather on a hot summer's night for a burger and a shake. While a lot has changed since the diner days of the 60s, some things have stayed the same. Today's youth still indulge in comfort food and enjoy sharing a meal with friends, but they are more conscious of what they're putting in their bodies and the impact of their consumer habits on the environment. So, what does a plant-based, fast food joint look like in the 2020s?

Insight
plants

+

fun
We were engaged with V Burger from its latency, when it was merely an idea. Through our brand development, we conducted an environment scan and a series of stakeholder interviews to inform our approach. During this process, we unearthed the core of the V Burger brand and determined the market positioning. We articulated why V Burger exists (adding flavour to life) and what makes it unique (bringing the burger joint back from extinction with just two ingredients—plants and fun).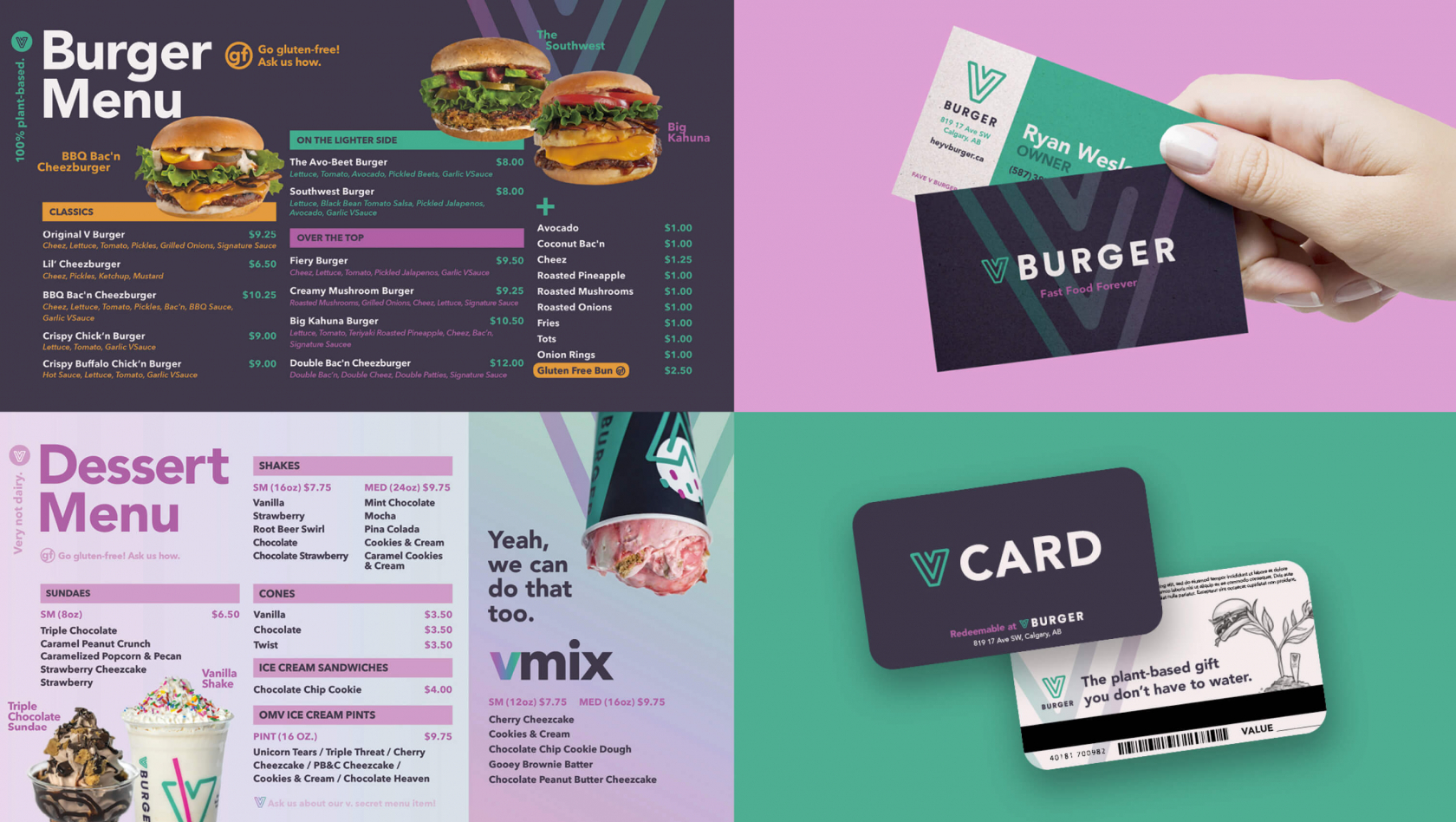 Armed with our research results, we knew we could have a little light-hearted, plant-based fun with the brand.

Approach
the hottest new burger joint in town
We began by testing the name and key terminology (plant-based vs. vegan). V Burger didn't want to be the hottest new vegan restaurant, they wanted to be the hottest new burger joint, that just so happened to be plant-based. In a research study we did among 17 – 25-year-old Canadians, we found that, while only seven percent of respondents self-identified as vegan or vegetarian, 80% have tried plant-based products, and 49% are likely to visit a vegan restaurant in the future.
V Burger is an inclusive place for vegans and non-vegans alike, so it was important not to alienate our non-vegan customers. Armed with our research results, we knew we could have a little light-hearted, plant-based fun with the brand.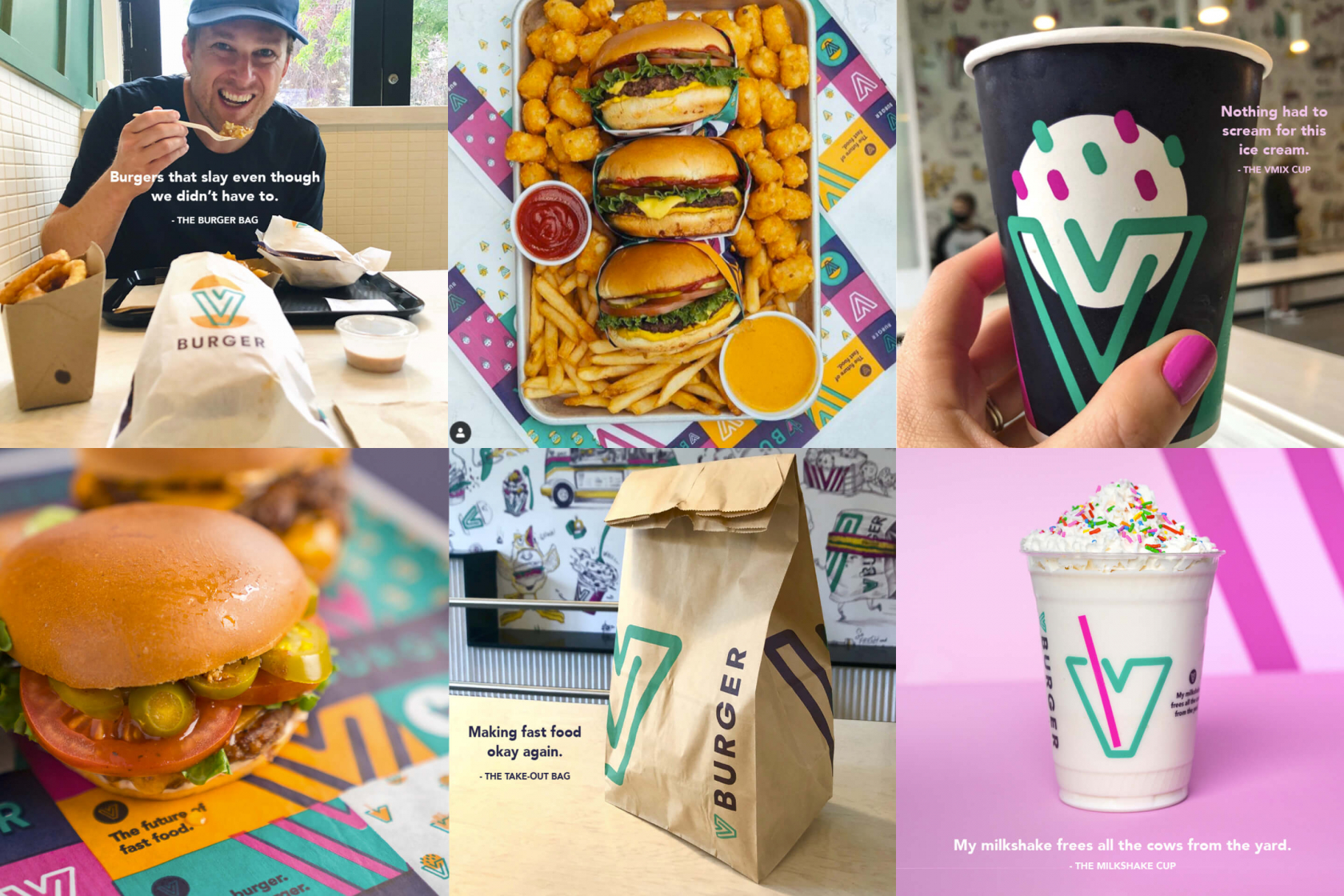 We do a lot of this.
We spend a lot of time working in food and beverage marketing.
Come take a look.
see our experience