Rohit Communities
Rebranding with a purpose
Creating a disruptive new brand for an Edmonton-based homebuilder by developing a new market position.
the same old same old
The home building industry is plagued by advertising that is so generic, it's almost impossible to distinguish one builder from another. It's hard to find a builder in the market that stands for anything, or stands apart from the rest. As the competition was blurring together, and competing on pricing promotions, Rohit Communities found a way to stand out. Rohit Communities and ZGM re-developed their brand and their marketing to be built on their core purpose. A new brand, paired with a message that their audience would fall in love with—so much so, that it would lead them to making the biggest purchase decision of their life.

The challenge
differentiating Rohit Communities from other builders in the saturated home builder market by creating a clear position and defined look.
The solution
We uncovered the Rohit Communities purpose: "helping everyone feel better about where they live." Then, we positioned Rohit Communities around their biggest differentiating factor—their six unique Designer Interiors. With their globally inspired, all-encompassing styles, the Designer Interiors became the dramatic new star of Rohit's branding and sales campaign.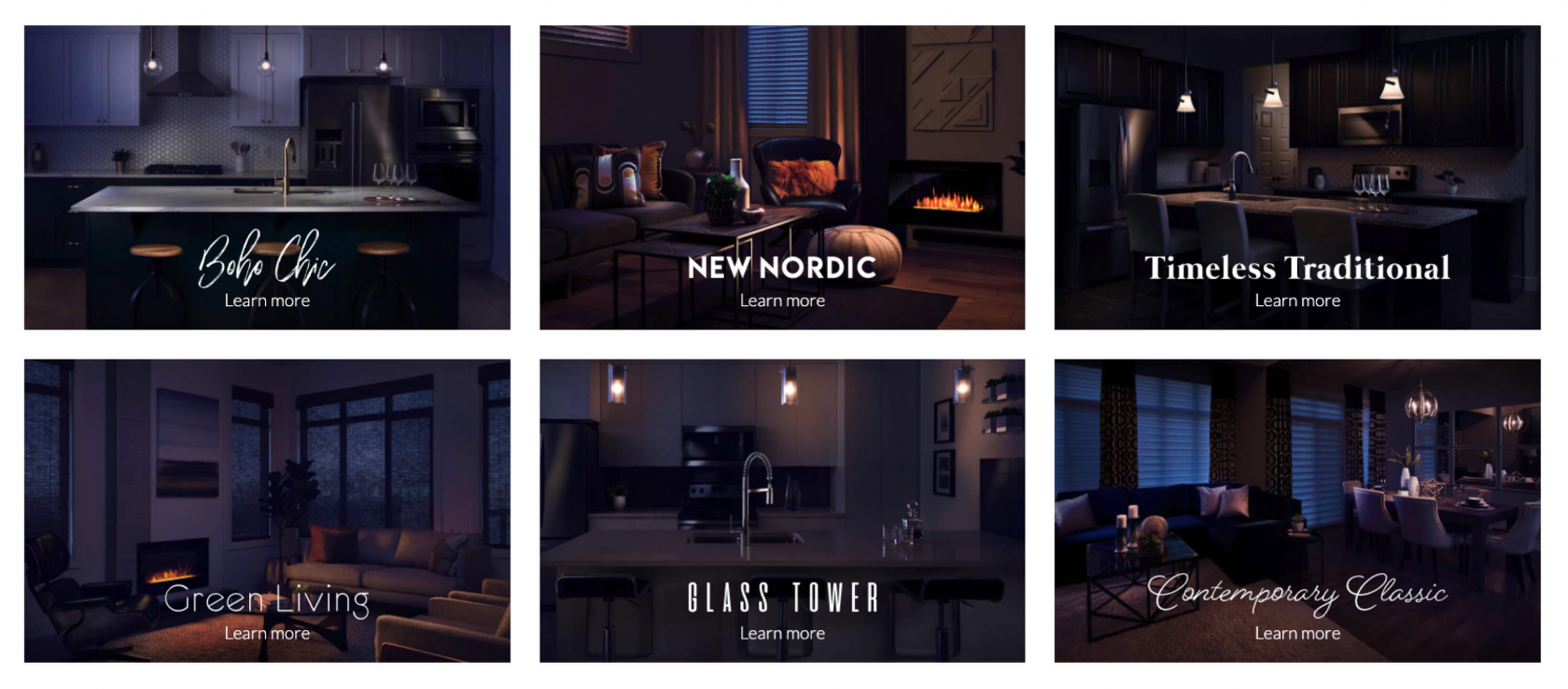 The work
a focus on design
In order to stand out from the other high-volume home builders, we knew we had to do something that was drastically different from what people were seeing in the market. We highlighted Rohit's Designer Interiors and pushed messaging that focused on designer details, attainable prices, and purposeful design—all supported by powerful imagery that focused on the details and the new brand purpose. A complete 180 from what competitor ads in the market featured. We branded Rohit Communities as "your designer homebuilder," creating a distinctive market position that separated Rohit from both custom builders and spec home builders. A designer home at attainable prices? New homebuyers were sure to be intrigued.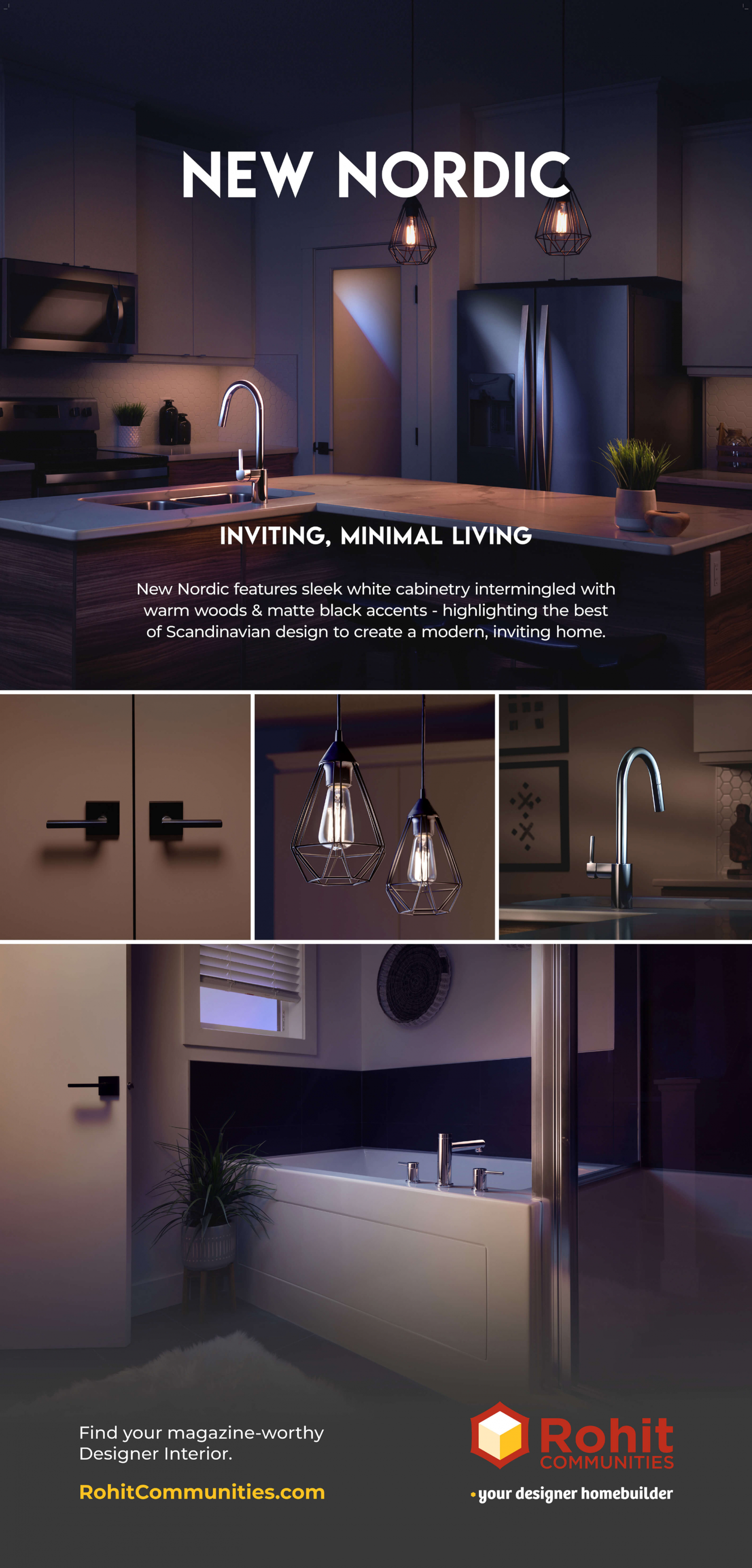 We do a lot of this.
We spend a lot of time working with homebuilders.
Come take a look.
see our experience