Honest Dumplings
The most
honest
brand ever
How do you stand out in a freezer aisle full of attention-grabbing lies? Brutal. Honesty.

THE BACKGROUND
Grocery stores are filled with

lies
Food packaging lies. From the photos to the ingredients to the promises of 100% this and 100% that, deception is everywhere. But Edmonton-based Honest Dumplings didn't need dishonesty to sell their product. The quality and flavour of the dumplings is outstanding—honestly. They just needed a brand that would take their product from the Farmer's Markets into the grocery store.

THE CHALLENGE
Create a brand story that would stand out in a grocery aisle where everyone is competing to grab your attention.

THE SOLUTION
the brutal truth
We decided to do the exact opposite of what everyone else was doing.

We created a brand that rewards exploration. We illustrated the dumpling flavours in a fun, simple and honest style that stands out. The packaging encourages customers to buy and actually try the product for themselves. There is no photoshop, no little window to see what's inside, no trendy colour palette—just a company banking on honesty and deliciousness to sell some dumplings.


The Honest Dumplings team now has a brand platform that they are extremely proud of and they're able to speak honestly about what they do, everyday.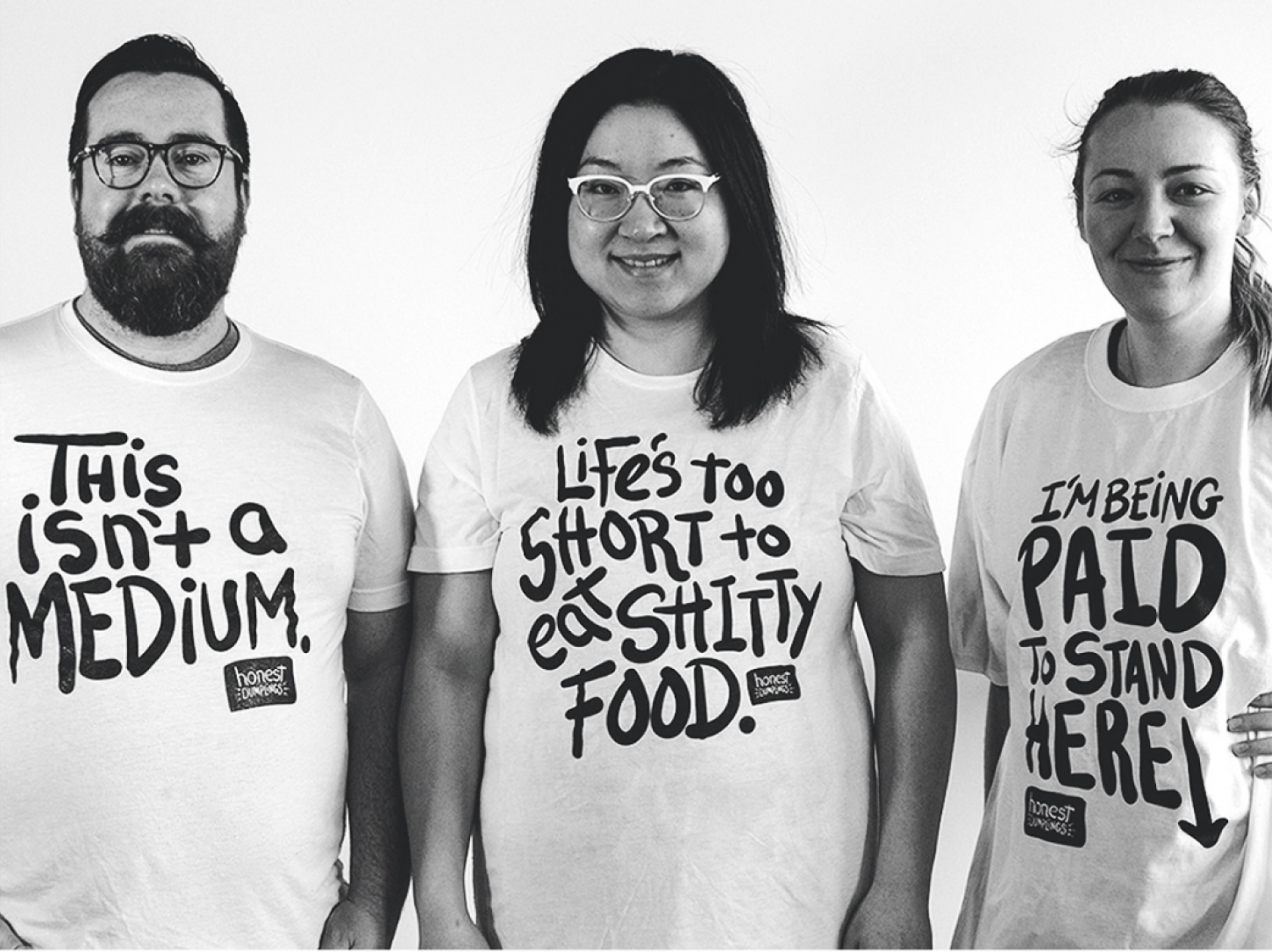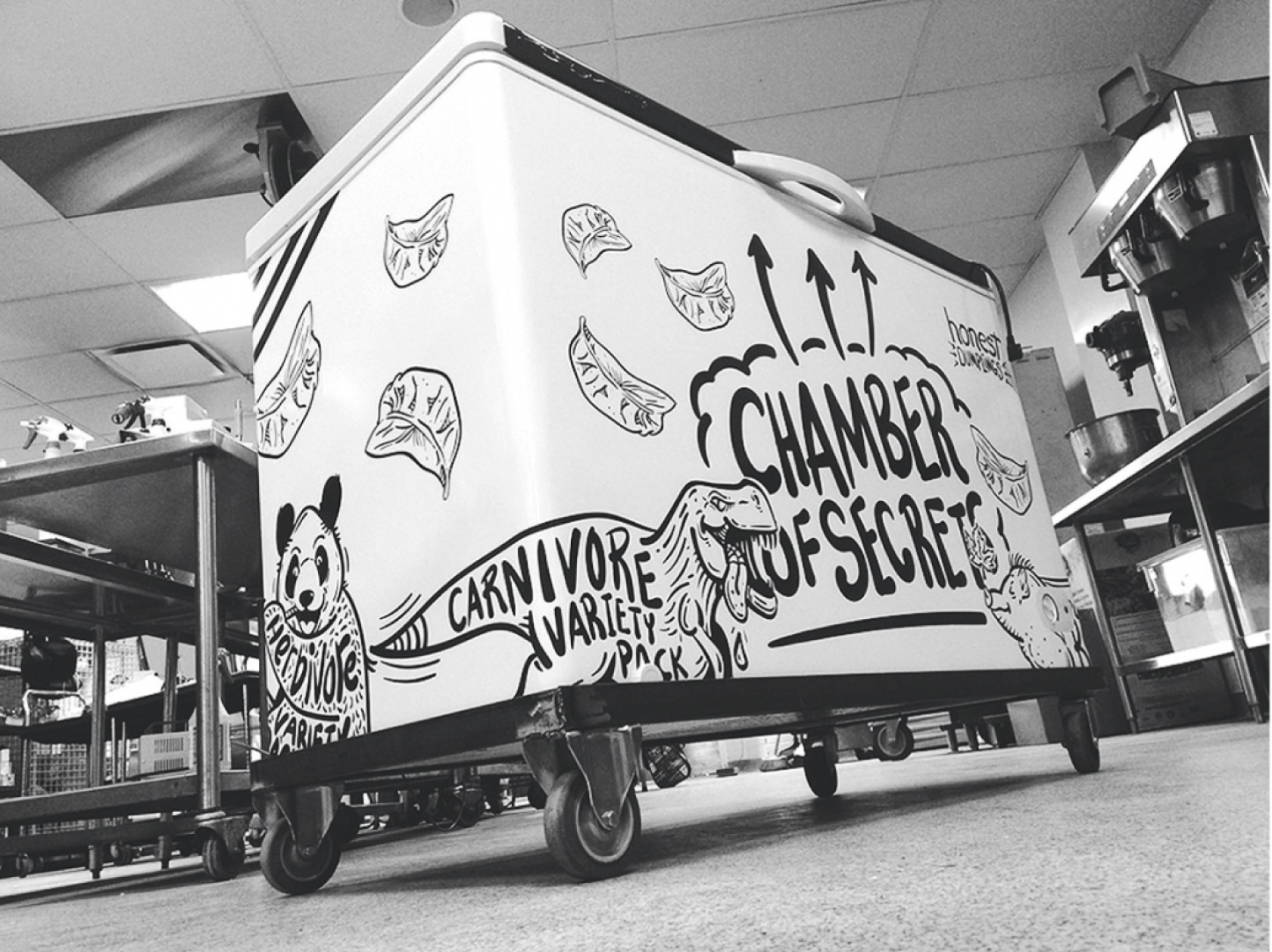 We do alot of this.
We spend a lot of time working in food and beverage marketing. Come take a look.
see our experience