Alberta Health Services
Encouraging Healthy Pregnancies
Inspiring healthy habits in Albertans prior to getting pregnant
The challenge
40% of pregnancies in Alberta are unplanned. Planning for a healthy pregnancy starts long before planning to get pregnant.

The challenge
a matter of timing
We needed to communicate risk factors and key messages associated with pre-conception health, and inspire positive and healthy habits that contribute to an overall healthy lifestyle in Albertans (women and men) prior to getting pregnant.
Our target audience was diverse, ranging from existing parents with kids to Albertans not yet contemplating kids. This second audience was very un-engaged with this health topic and were not willing to click-off from any activity they were in the middle of when receiving the advertising to come to the website, so we needed to bring the information to them.
The solution
a matter of timing
We looked for opportunities to help our audience imagine what it might be like to find out they fell accidentally pregnant. We used pre-rolls to dramatize how long the wait might feel for a pregnancy test result. We took advantage of retargeting online and mobile ads to create a stalker baby who followed our audience around. We also used reminders in restaurants and bars closer to those moments when people may partake in drinking and/or conceiving. We used social opportunities to share surprising stats and drive traffic to our website.

We designed and developed an entire microsite with tools and tips for a healthy pregnancy.
readyornotab.ca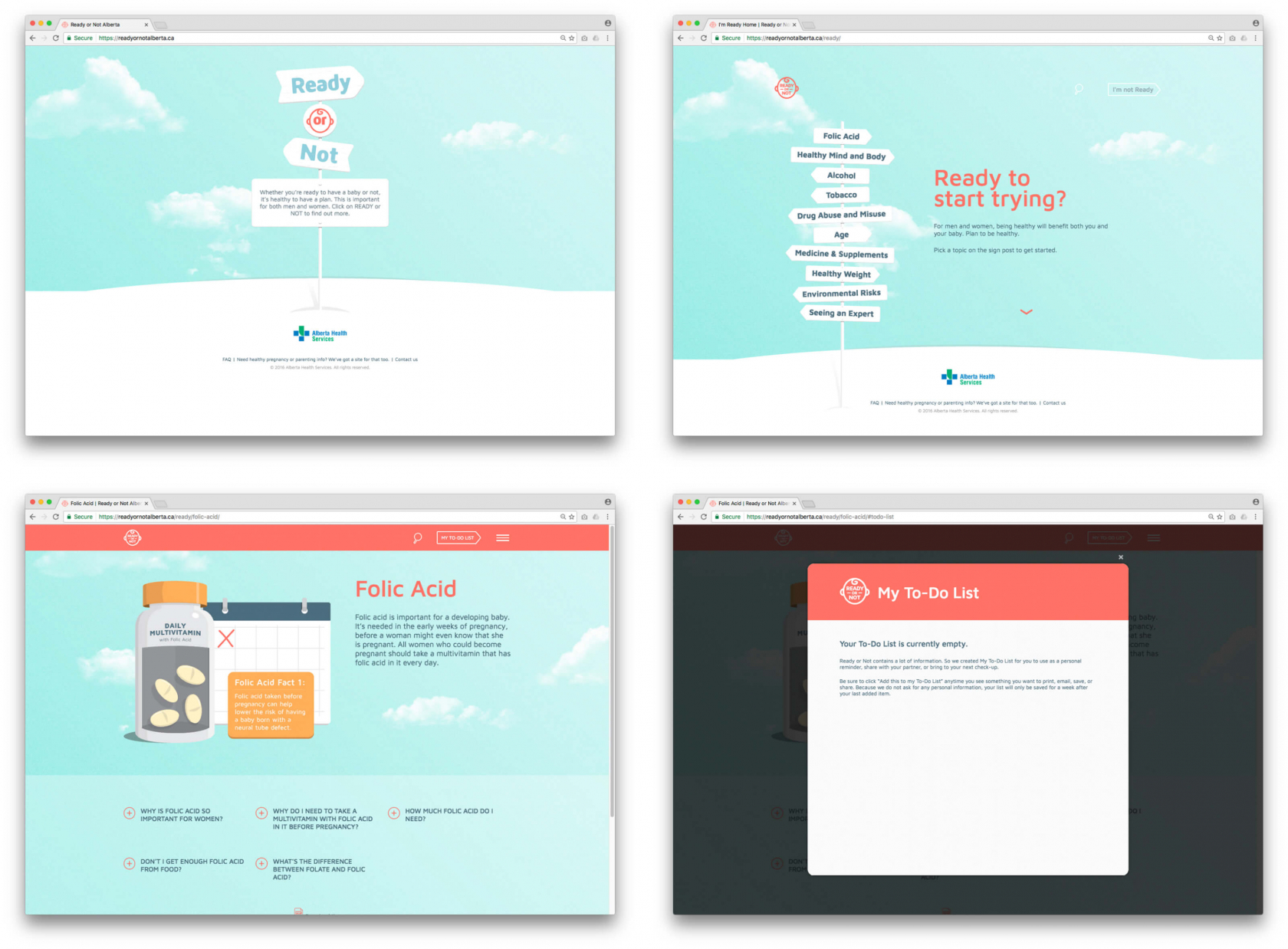 Posters went into male and female bathrooms.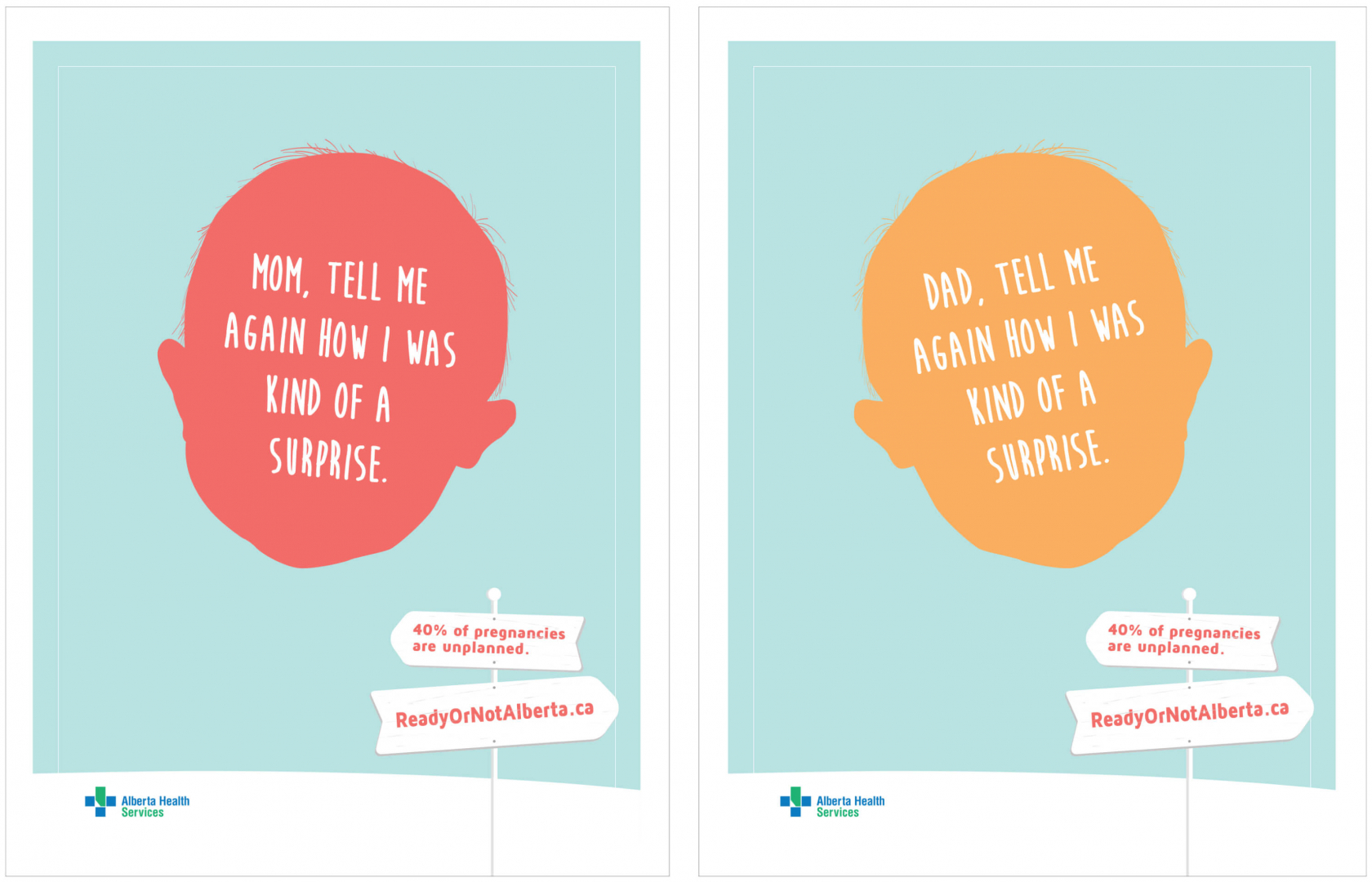 Using fun illustrations from our campaign, we developed social ads to drive traffic to the website.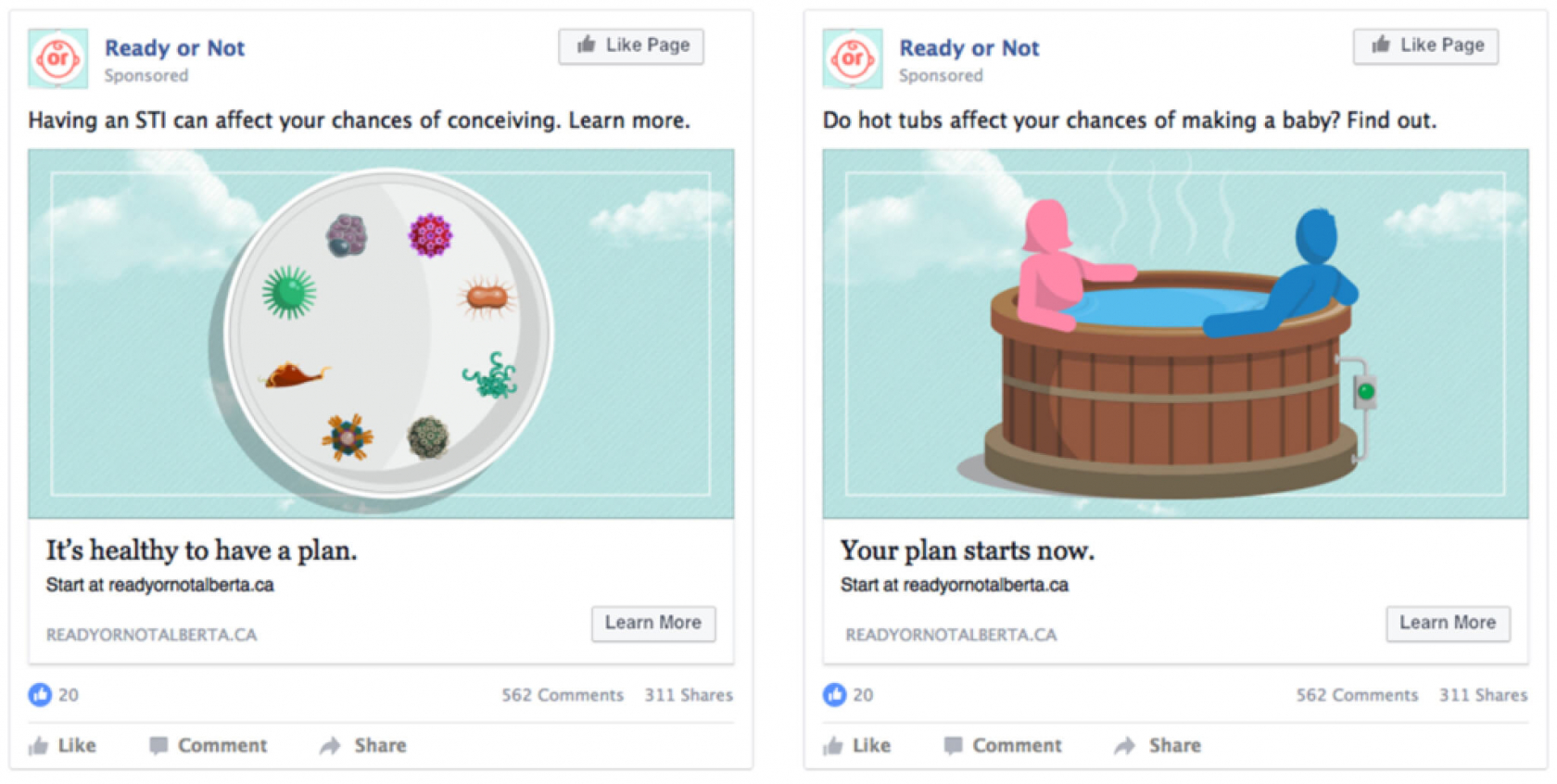 What if a baby were stalking you? Using the power of retargeting for good, we sent our stalker baby out into the digital world to remind people that there's always a chance of a baby popping into your life.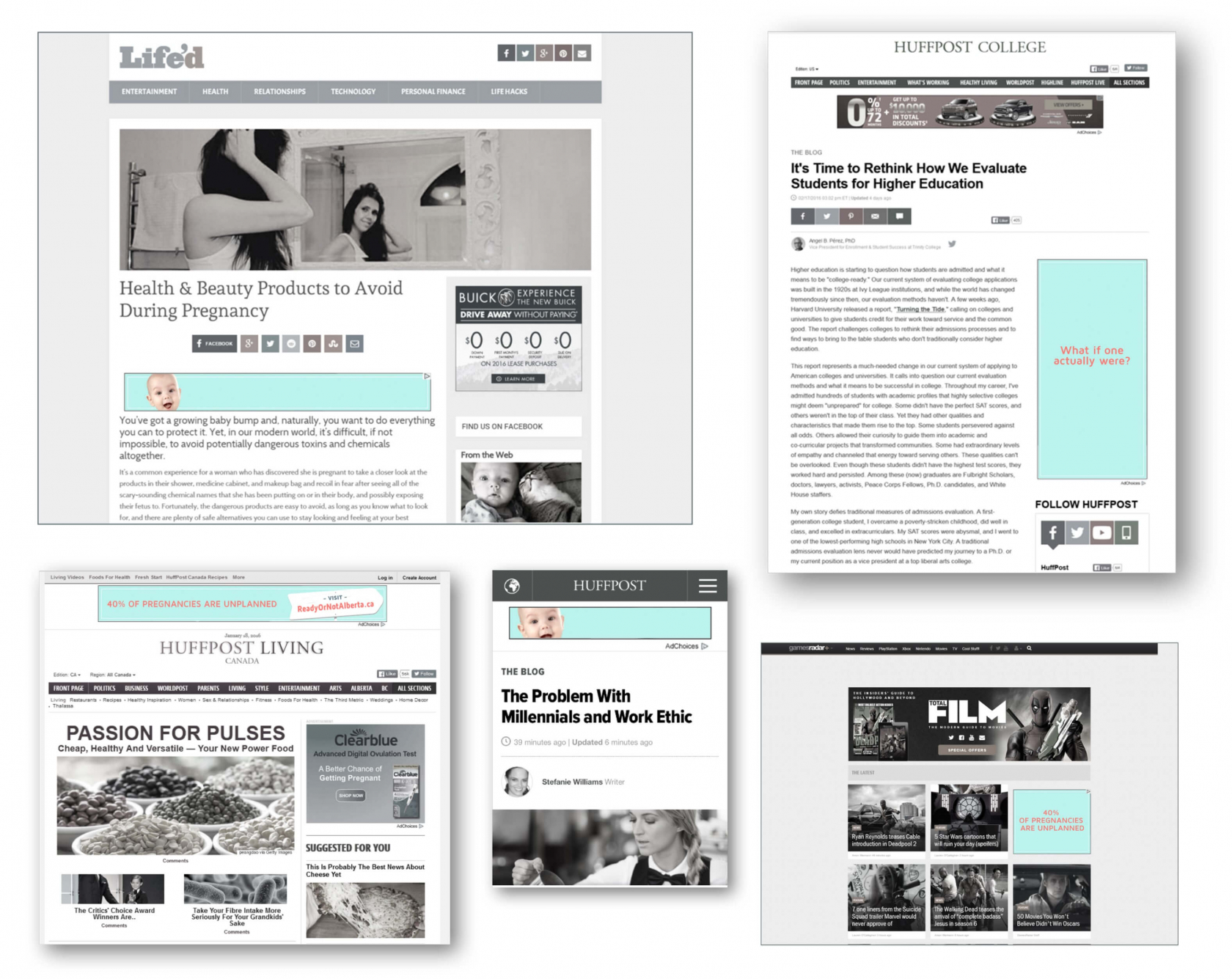 We do a lot of this.
We spend a lot of time working with social behaviour change organizations. Come take a look.
see our experience