times they are a-changin'
eCommerce is a modern necessity for the retail world. Selling online is the way of today and the future but getting there isn't always easy. Whether you need to strengthen an already growing digital presence or start from scratch, we can help.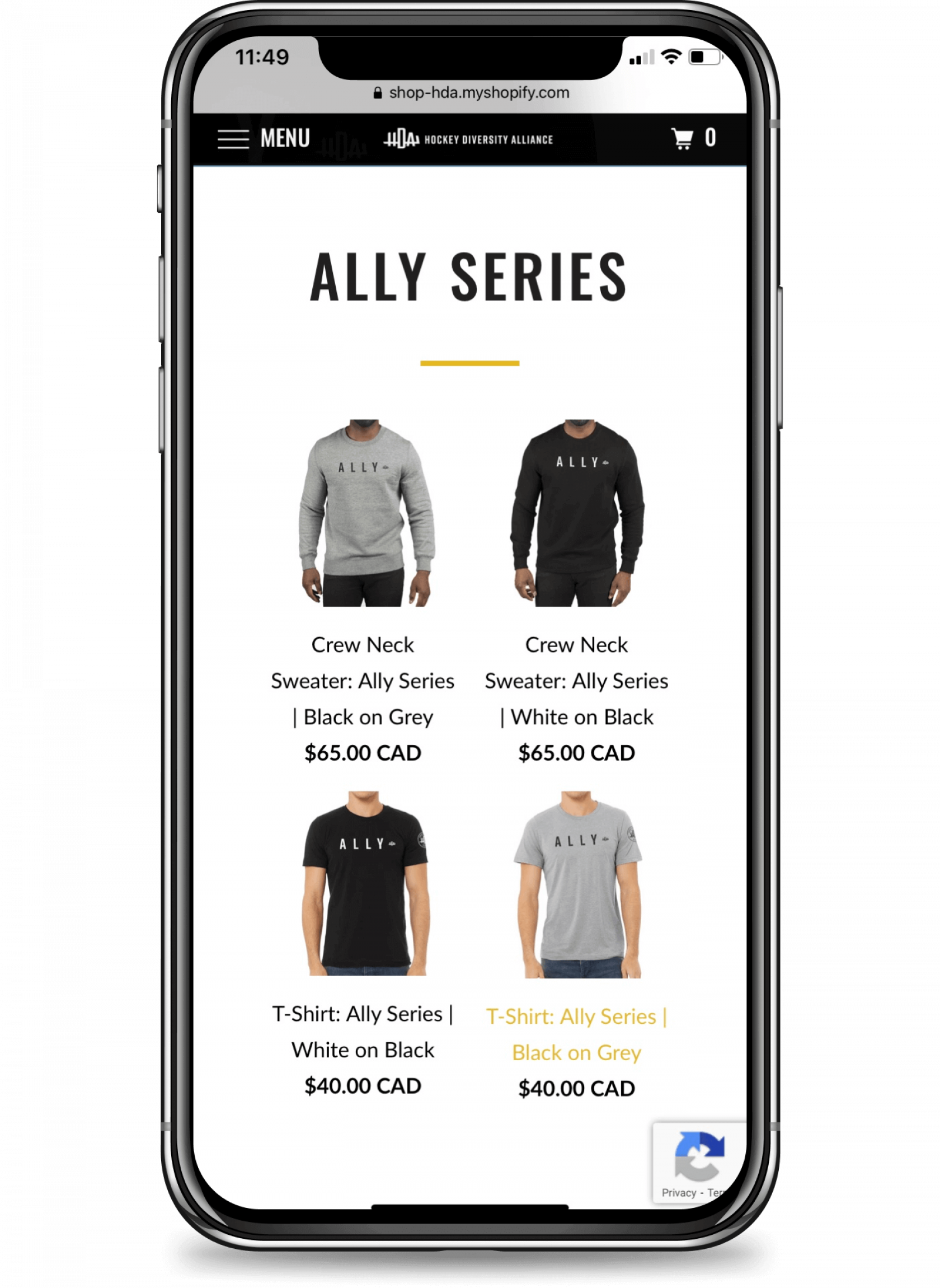 setting up shop
There are a lot of questions to consider at the early stages of e-commerce. Do you choose an off-the-shelf product or build something custom? What payment gateway do you use? How many SKU's do you have, and how are you going to structure your product data? Having someone who's been-there-done-that is critical — these decisions have huge implications down the road in time and costs.

the work behind the scenes
The fulfillment of orders is where things really get going. If you're dealing with physical products, understanding shipping rates and partners, packaging and labelling, storage, and overall customer management then you know just how much time those activities take up. Having everything work in unison while maintaining profit is a fine line to walk. Luckily for our clients, we've worked with them on all these fronts and we do it ourselves. ZGM is the warehouse and shipping centre for HDA (Hockey Diversity Alliance) so we know firsthand the work involved in making your e-commerce play a success.

it's all about the ROI
Managing profit, keeping cost-per-unit accurate, and accounting for unexpected expenses can make or break an e-commerce business. Luckily, live data visualization can help manage all that and it's what we do for our clients daily. Through live dashboarding and constant optimization, we have a strong track record of overperforming on campaigns and ROAS (Return On Ad Spend). Check out the results in some of our case studies below.

content automation
There's only so much facetime you can fit into a day. Whether you are selling tickets, socks, or software, your customer management and automation will be key to sustainably scaling up your processes. Here are a few of the ways we can help:
Email triggers and workflow automation

CRM setup and management

Lead scoring and strategy

Sales automation, handoff, and training

Real-time reporting and insights






Let's start selling
We'd love to chat about where you are today and how we can add value to your next endeavour. Let's connect.