the art in numbers
We live in a world where data is everywhere and easily accessible. The question is, how do you use it? By sifting through it to find those actionable business insights. That's where we come in. ZGM has curated a state-of-the-art data insights team specializing in the following areas:
strategy
Did you know the planning for D-Day took over a year? Okay, data insights are not anywhere near as dire, but there is still a war for consumer interest out there and strategy is just as important. Strategy for conversion campaigns ensures that creative, channel, targeting, and tracking are all optimized in order to drive the best results for our clients.
Digital Marketing Strategy to Support Campaigns

Search Engine Optimization (SEO)

Keyword Research and Mapping

Email Strategy and Automation

Online Lead Generation
conversion campaigns
Every business is different. Even if two organizations are in the same category, their needs and positioning are unique. That's why we watch the numbers, testing and tweaking the dials until we find the right mix for conversion.
Paid Social: Facebook, Twitter, LinkedIn, Snapchat, Pinterest, and more

Facebook Dynamic Product Ads

SEM, YouTube, Google Display

Multi-Channel Funnel Strategy

Customer Journey Retargeting

A/B Testing

Conversion Optimization Including E-commerce

Landing Page Optimization
technology and innovation
Technology is always changing and part of our job is to stay on top of the latest updates so our clients don't have to. There's no end to this ever-growing list but here is some of what we're into lately:
Augmented and virtual reality (AR and VR)

Messenger apps in social and websites

Facebook dynamic ads

Voice assistant skills and search

Machine learning and AI
measurement
You can't manage what you can't measure. With every campaign, we make sure we have an agreement on which metrics we'll track to measure success and allow us to make proactive or real-time organizational decisions. You know, the metrics that actually matter.
Google Analytics

Google Tag Manager

Google Data Studio dashboards

Social listening

Audience research

Social analytics

Keyword ranking reports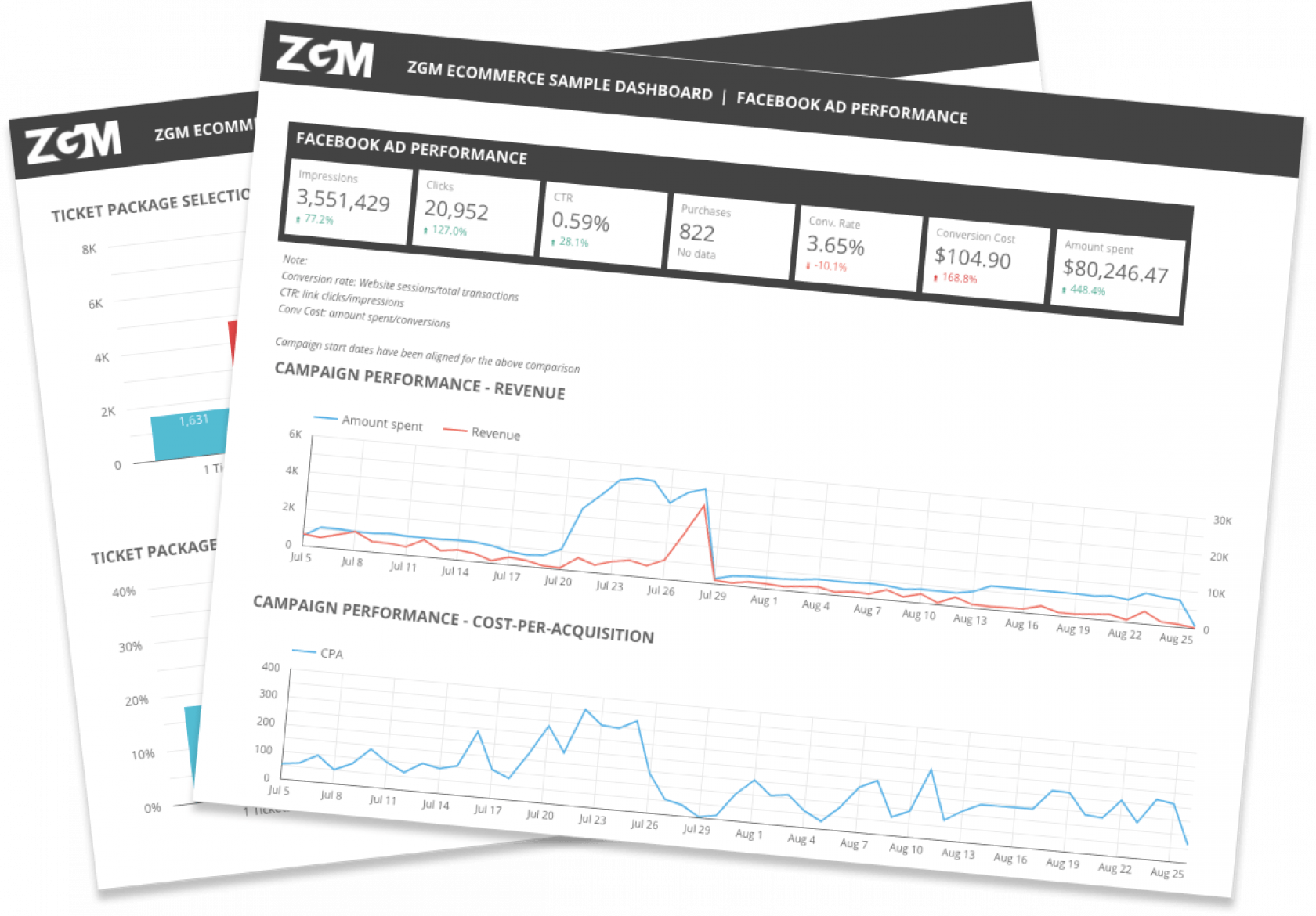 attribution is everything.
We bookend all our projects starting with a metrics agreement and ending with a live dashboard so there are no surprises in what we're measuring and whether or not we're successful. 


ZGM is proud to be a Google and Hubspot partner
Let's get started
If you'd like to chat about the numbers that matter to you, reach out to one of our experts. We're always happy to connect!